927–King Constantine II of Scotland, King Hywel Dda of Deheubarth, Ealdred of Bamburgh, and King Owain of Strathclyde accept the overlordship of King Ethelstan of England, leading to seven years of peace in the north.

1191–During the Third Crusade, Saladin's garrison surrenders to Philip Augustus, ending the two-year siege of Acre.

1470–The Ottomans capture Euboea.


1493–Hartmann Schedel's Nuremberg Chronicle, one of the best-documented early printed books, is published.

1527–Le Cung Hoang cedes the throne to Mac Dang Dung, ending the Lê dynasty and starting the Mac dynasty.

1536–Dutch philosopher, Erasmus, dies suddenly in Basel, Old Swiss Confederacy, at age 69. He was a Renaissance humanist, Catholic priest, social critic, teacher, and theologian. Using humanist techniques for working on texts, he prepared important new Latin and Greek editions of the New Testament, which raised questions that would be influential in the Protestant Reformation and Catholic Counter-Reformation. He wrote On Free Will, The Praise of Folly, Handbook of a Christian Knight, On Civility in Children, Copia: Foundations of the Abundant Style, Julius Exclusus, and many other works.

1543–King Henry VIII of England marries his sixth and last wife, Catherine Parr, at Hampton Court Palace.

1561–Saint Basil's Cathedral is consecrated in Moscow, Russia.

1562–Fray Diego de Landa, acting Bishop of Yucatán, burns the sacred books of the Maya.

1580–The Ostrog Bible, one of the early printed Bibles in a Slavic language, is published.

1712–Academic and politician, Richard Cromwell, dies in Cheshunt, Hertfordshire, England, at age 85. He was Lord Protector of England, Scotland, and Ireland, and one of only two commoners to become the English head of state: the other was his father, Oliver Cromwell, from whom he inherited the position.

1730–Potter, Josiah Wedgwood, is born in England. He founded the Wedgwood Company.

1776–Captain James Cook begins his third and final voyage, to discover the Northwest Passage.

1789–In response to the dismissal of the French finance minister, Jacques Necker, the radical journalist, Camille Desmoulins, gives a speech that results in the storming of the Bastille in Paris, France, two days later.

1790–The Civil Constitution of the Clergy is passed in France by the National Constituent Assembly.

1799–Ranjit Singh conquers Lahore and becomes Maharaja of the Punjab (Sikh Empire).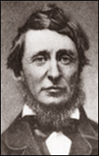 1801–British ships inflict heavy damage on Spanish and French ships in the Second Battle of Algeciras.

1804–Former U.S. Secretary of the Treasury, Alexander Hamilton, dies after being shot in a duel with Aaron Burr in New York, New York, at age 49.

1806–Sixteen German imperial states leave the Holy Roman Empire and form the Confederation of the Rhine.

1812–The American Army of the Northwest briefly occupies the Upper Canadian settlement at what is present-day Windsor, Ontario.

1817–Henry David Thoreau, naturalist, author, and pacifist, is born in Concord, Massachusetts. He was a poet, philosopher, abolitionist, tax resister, development critic, surveyor, and historian. A leading transcendentalist, Thoreau is best known for his book, Walden (a reflection upon simple living in natural surroundings), and his essay "Resistance to Civil Government" (also known as "Civil Disobedience"), an argument for disobedience to an unjust state.

1849–Dolley Madison, wife of President James Madison, dies in Washington, D.C., at age 81. She was the fourth First Lady of the United States.

1852–Hipólito Yrigoyen, President of Argentina (1916-1922 and 1928-1930), is born Juan Hipólito del Sagrado Corazón de Jesús Yrigoyen Alem in Buenos Aires, Argentina.

1854–George Eastman, inventor of the Kodak camera, is born in Waterville, New York. He founded the Eastman Kodak Company and popularized the use of roll film, helping to bring photography to the mainstream.

1859–William Goodale, of Massachusetts, patents a paper bag manufacturing machine.

1862–The Medal of Honor is authorized by the U.S. Congress.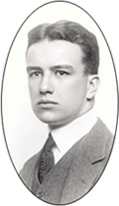 1870–Louis II, Prince of Monaco, is born Louis Honoré Charles Antoine Grimaldi in Baden, Grand Duchy of Baden, Germany.

1884–Studio head and film producer, Louis B. Mayer, is born Lazar Meir in Dymer, Kiev Governorate, Russian Empire. He co-founded Metro-Goldwyn-Mayer (MGM) studios in 1924. Under Mayer's management, MGM became the most prestigious film studio, accumulating the largest concentration of leading writers, directors, and stars in Hollywood. Mayer was a staunch conservative, at one time the chairman of California's Republican Party. In 1927, he was one of the founders of the Academy of Motion Picture Arts and Sciences (AMPAS), famous for its annual Academy Awards ceremonies.

1886–Lagoon Amusement Park opens in Farmington, Utah. Attractions include bowling, a Dancing Pavilion, music, a shady bowery and restaurants. In 1899, Shoot-the-Chutes, the park's first thrill ride, was added.

1895–Architect, Buckminster Fuller, is born. In the 1970s, his geodesic dome was popular as the ideal architectural form.

1895–Lyricist, Oscar Hammerstein, is born in New York, New York. He teamed up with Richard Rodgers, and as Rogers & Hammerstein they brought forth the stage and film productions of Oklahoma! and Carousel.

1896–Revere Beach opens in Revere, Massachusetts, four miles north of Boston. It is the first public beach in the United States.

1899–American rodeo champion, Everett Bowman, is born in Hope, New Mexico. During his 20-year rodeo career, he won the Rodeo Association of America (RAA) All-Around Cowboy championship twice, and was second three times. He also won eight titles in individual disciplines.

1908–Entertainer, Milton Berle, is born Mendel Berlinger in New York, New York. As the host of NBC-TV's Texaco Star Theater (1948-1955), he was the first major American television star and was known to millions of viewers as "Uncle Miltie" and "Mr. Television" during TV's Golden Age.

1909–Joe DeRita, of The Three Stooges, is born Joseph Wardell in Philadelphia, Pennsylvania. He was the sixth member of the Three Stooges, and the second to be billed as Curly, under the persona of "Curly Joe."

1910–Charles Stewart Rolls, aviator and co-founder of Rolls-Royce, becomes Britain's first aviation victim when he crashes his Wright bi-plane near Bournemouth, England.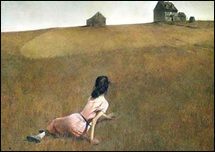 1913–Serbian forces begin their siege of Vidin, Bulgaria.

1917–The Bisbee Deportation occurs as vigilantes kidnap and deport nearly 1,300 striking miners and others from Bisbee, Arizona.

1917–Artist, Andrew Wyeth, is born in Chadds Ford, Pennsylvania. Wyeth was known for his Realist paintings of the landscapes and people of his hometown and summer home in Cushing, Maine. One of his best-known works, "Christina's World," is part of the collection of the Museum of Modern Art in New York. One major influence, discussed at length by Wyeth himself, was King Vidor's film The Big Parade. He claims to have seen the film (which depicted family dynamics similar to his own) "a hundred-and-eighty-times," and believes it had the greatest impact on his work. The film's director later made the documentary, Metaphor, where he and Wyeth discuss the effect of the film on his paintings "Winter 1946," "Snow Flurries," "Portrait of Ralph Kline," and "Afternoon Flight of a Boy Up a Tree."

1918–The Imperial Japanese Navy battleship, Kawachi, blows up at Shunan, western Honshu, Japan, killing at least 621 people.

1920–The Soviet-Lithuanian Peace Treaty is signed, with Soviet Russia recognizing the independence of Lithuania.

1920–Actress, Bea Richards, is born Beulah Elizabeth Richardson in Vicksburg, Mississippi. She appeared in the films Take a Giant Step, The Miracle Worker, Hurry Sundown, In the Heat of the Night, Guess Who's Coming to Dinner, The Great White Hope, The Biscuit Eater, Mahogany, Big Shots, and Drugstore Cowboy.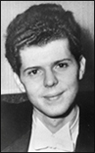 1934–Classical pianist, Van Cliburn, is born Harvey Lavan Cliburn, Jr. in Shreveport, Louisiana. A Texas native and Julliard graduate, Cliburn rose to fame in 1958 at age 23, after winning the first International Tchaikovsky Competition in Moscow, Russia. That year he was on the cover of Time magazine with the headline, "The Texan Who Conquered Russia." Although Russia and the United States were battling at the time, Cilburn became a hero to the Soviets. RCA Victor signed him to an exclusive contract, and his subsequent recording of the Tchaikovsky Piano Concerto No. 1 became the first classical album to go platinum. It was the best-selling classical album in the world for more than a decade, eventually going triple-platinum. Cliburn won the 1958 Grammy Award for Best Classical Performance for this recording. In 2004, this recording was re-mastered from the original studio analogue tapes, and released on a Super Audio CD. Cliburn performed for royalty and every U.S. President since Harry Truman. He was given a Grammy Lifetime Achievement Award in 2004, and in 2011 President Barack Obama presented him with the National Medal of the Arts.

1934–Inventor and businessman, Ole Evinrude, dies in Milwaukee, Wisconsin, at age 57. He invented the outboard motor.

1937–Comedian and actor, Bill Cosby, is born.

1943–During World War II, German and Soviet forces engage in the Battle of Prokhorovka, southeast of Kursk, in the Soviet Union. It is one of the largest tank battles in military history.

1943–Christine McVie, keyboardist for Fleetwood Mac, is born.

1944–Actress, Denise Nicholas, is born.



1945–The U.S. stages the first test of a plutonium weapon, code-named "Trinity," before dawn in the New Mexico desert.

1948–Israeli Prime Minister, David Ben-Gurion, orders the expulsion of Palestinians from the towns of Lod and Ramla.

1948–Celebrity fitness trainer, Richard Simmons, is born.

1948–Actor, Jay Thomas, is born Jon Thomas Terrell in Kermit, Texas. He is well known for his appearances on the TV shows Mork & Mindy, Family Ties, Cheers, and Murphy Brown. He appeared in the films C.H.U.D., Legal Eagles, Straight Talk, Mr. Holland's Opus, and Dragonfly.

1949–Simon Fox, drummer for the bands Be-Bop Deluxe and The Pretty Things, is born.

1949–John Wetton, of Uriah Heep and the supergroup Asia, is born.

1949–Douglas Hyde, the first President of Ireland (1938-1945), dies in Dublin, Ireland, at age 89.

1950–Eric Carr, drummer for KISS, is born Paul Charles Caravello in Brooklyn, New York.

1951–Film producer, Brian Grazer, is born. He co-founded Imagine Entertainment.

1951–Actress, Cheryl Ladd, is born.



1952–Philip Taylor Kramer, of Iron Butterfly, is born.

1954–Elvis Presley signs his first recording contract with Sun Records and quits his job as a truck driver.

1956–Actress, Mel Harris, is born.

1956–Singer, Sandi Patty, is born.

1957–U.S. Surgeon General, Leroy E. Burney, reports that there is a direct link between smoking and lung cancer.

1960–Orlyonok, the main Young Pioneer camp of the Russian SFSR, is founded.

1960–The first Etch-A-Sketch goes on sale. Over 50 million units were sold over the next 25 years.

1961–Pune, India, floods due to failure of the Khadakwasla and Panshet dams, killing at least 2,000 people.

1962–The Rolling Stones perform their first concert, at the Marquee Club in London, England.

1963–Sixteen-year-old Pauline Reade disappears on her way to a dance at the British Railways Club in Gorton, England. She is the first victim in the Moors murders.

1964–The Ed Sullivan Show re-broadcasts The Beatles' first live television appearance from February 9th.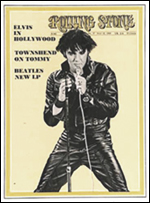 1965–Robin Wilson, of The Gin Blossoms, is born.

1967–The Newark riots begin in Newark, New Jersey. Six days of rioting, looting, and destruction leaves 26 people dead and hundreds of others injured.

1968–Singer, Micky Dolenz, marries English fashion model, Samantha Juste.

1969–Apollo 11 is launched on its historic mission to land men on the Moon, with astronauts Neil Armstrong, Buzz Aldrin, and Michael Collins aboard.

1969–Elvis Presley appears on the cover of Rolling Stone.

1970–A fire consumes the wooden home of Norwegian composer, Geirr Tveitt.

1971–The Australian Aboriginal Flag is flown for the first time.

1971–Figure skater, Kristi Yamaguchi, is born.

1973–A fire destroys the entire sixth floor of the National Personnel Records Center of the United States.

1973–Actor, Lon Chaney, Jr., dies of heart failure in San Clemente, California, at age 67. The son of silent film actor, Lon Chaney, he is best known for the role of Larry Talbot in the 1941 film The Wolf Man. It was only after his father's death that Chaney started acting in films, beginning with an uncredited bit part in the film Girl Crazy in 1932. In 1935, he began using the name Lon Chaney, Jr.

1975–Sao Tome and Príncipe declare independence from Portugal.

1976–Television personality, Ted Mack, dies in North Tarrytown, New York, at age 72. He was the host of Ted Mack and the Original Amateur Hour on radio and television in the 1940s and 1950s.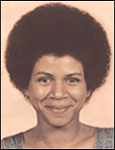 1979–The island nation of Kiribati becomes independent from the United Kingdom.

1979–Singer, Minnie Riperton, dies.

1982–The U.S. government agency, FEMA, promises that survivors of a nuclear war will get their mail.

1983–Chris Wood, saxophonist for the bands Traffic and Ginger Baker's Air Force, dies.

1988–Film director and screenwriter, Joshua Logan, dies of supranuclear palsy in New York, New York, at age 79. His films include Mister Roberts, Picnic, Bus Stop, Sayonara, South Pacific, and Ensign Pulver.

1989–Lotte World Adventure opens in Seoul, South Korea. It consists of the world's largest indoor theme park (open year round), an outdoor amusement park called "Magic Island," an artificial island inside a lake linked by monorail, shopping malls, a luxury hotel, a Korean folk museum, sports facilities, and movie theaters.

1995–Super-centenarian, Tane Ikai, dies of kidney failure in Nagoya, Japan, at age 116 (and 175 days).

1996–Journalist, John Chancellor, dies.

1996–Jonathan Melvoin, keyboard player for The Smashing Pumpkins, dies.

1997–Anthony Kiedis, of Red Hot Chili Peppers, suffers a badly broken wrist in a motorcycle accident in Los Angeles, California. Kiedis is injured when the car in front of him makes an unexpected U-turn in order to get a parking space.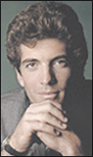 1999–A plane carrying John F. Kennedy, Jr., his wife, and her sister, crashes off the Massachusetts resort island of Martha's Vineyard, killing all on board. Their bodies were not found until July 21st.

2000–A statue erected in the memory of John Lennon is unveiled in Trafalgar Square in London, England. The sculpture features a revolver with a knotted barrel created by Swedish artist Carl Fredrik Reutersward.

2003–Jazz musician, Benny Carter, dies from complications of bronchitis in Los Angeles, California, at age 95. He was an alto saxophonist, clarinetist, trumpeter, composer, arranger, and bandleader. Carter was a major figure in jazz from the 1930s to the 1990s.

2004–Ballerina, Betty Oliphant, dies in St. Catharines, Ontario, at age 85. She co-founded Canada's National Ballet School.

2006–The Lebanon-Israel war begins.

2007–U.S. Army Apache helicopters perform airstrikes in Baghdad, Iraq. Footage from the cockpit is later leaked on the Internet.

2011–Television producer and screenwriter, Sherwood Schwartz, dies of natural causes in Los Angeles, California, at age 94. He is best known for creating the TV sitcoms Gilligan's Island and The Brady Bunch.

2012–The Turaymisah massacre kills 250 people during a Syrian military operation in a village within the Hama Governorate.

2012–A tank truck explosion kills more than 100 people in Okobie, Nigeria.

2013–Six people are killed and 200 others are injured in a passenger train derailment in Brétigny-sur-Orge, France.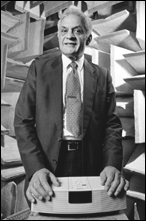 2013–Electrical and sound engineer, Amar Bose, dies in Wayland, Massachusetts, at age 83. He founded the Bose Corporation. His research on acoustics led him to invent a stereo loudspeaker that would reproduce, in a domestic setting, the dominantly reflected sound field that characterizes the listening space of the audience in a concert hall. His focus on psychoacoustics later became a hallmark of his company's audio products. He was also a professor at the Massachusetts Institute of Technology (MIT) for over 45 years.

2016–The Permanent Court of Arbitration in the Hague rules in favor of the Philippines against China over territorial disputes in the South China Sea. China rejects the tribunal's ruling, declaring it null and void. Chinese President Xi Jinping says the South China Sea has been Chinese territory since "ancient times."

2016–Restoration work at the Church of the Nativity in Palestine, reveals a hidden angel mosaic.

2016–Senator Bernie Sanders endorses Hillary Clinton for president at a rally in Portsmouth, New Hampshire, ending his own presidential campaign.

2016–AMC Theatres purchases the London-based Odeon & UCI Cinemas Group in a deal valued at about $1.21 billion. AMC has 385 theaters with 5,380 screens, most of them in the United States. Odeon & UCI has 242 theaters and 2,236 screens in the U.K. and Ireland.

2016–At least 20 people are killed and dozens more are injured after two trains collide head-on near Andria, in the province of Puglia, southern Italy.

2017–The Trump administration's cap of 50,000 refugees entering the U.S. for the 2017 budget year is reached, but it appears that some additional refugees will continue to trickle into the country.

2017–The U.S. Court of Appeals for the Ninth Circuit in San Francisco, California, hears a case on whether or not a Celebes crested macaque owns its "selfie."

2017–Several major internet companies and activist groups post messages defending net neutrality.

2017–A giant iceberg, covering approximately 2,200 square miles, breaks away from the Larsen C Ice Shelf in Antarctica.

2017–Wildfires devastate the Italian provinces of Messina, Naples, Enna, and Rome. The Vesuvius National Park is completely destroyed by flames and ash. Italian police claim the fires are the work of arsonists.


PHOTOS TOP TO BOTTOM: An illustration from Hartmann Schedel's Nuremberg Chronicle; Henry David Thoreau; Buckminster Fuller; Christina's World by Andrew Wyeth; Van Cliburn; Richard Simmons; Mel Harris; Elvis Presley on the cover of Rolling Stone; Minnie Riperton; John F. Kennedy, Jr.; and Amar Bose.