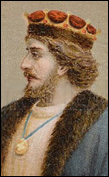 810–Pepin of Italy, son of Charlemagne, dies.

901–French-English monk and Saint, Grimbald, dies.

975–King Edgar the Peaceful of England dies.

1099–In the First Crusade, 15,000 starving Christian soldiers march in a religious procession around Jerusalem, as its Muslim defenders look on.

1153–Pope Eugene III dies.

1283–Roger of Lauria, commanding the Aragonese fleet, defeats an Angevin fleet sent to put down a rebellion in Malta.

1497–Vasco da Gama sets sail on the first direct European voyage to India.

1579–Our Lady of Kazan, a holy icon of the Russian Orthodox Church, is discovered underground in the city of Kazan, Tatarstan.

1592–At the Battle of Hansan Island, the Korean Navy, led by Yi Sun-sin, Yi Eok-gi, and Won Gyun, defeats the Japanese Navy, led by Wakisaka Yasuharu.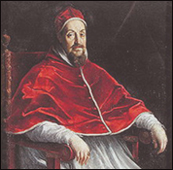 1623–Pope Gregory XV dies at the Quirinal Palace in Rome, Papal States, at age 69.

1663–Charles II of England grants John Clarke a Royal Charter for Rhode Island.

1709–Peter I of Russia defeats Charles XII of Sweden at the Battle of Poltava, ending Sweden's time as a major power in Europe.

1716–The Battle of Dynekilen forces Sweden to abandon its invasion of Norway.

1726–Scottish spy, John Ker, dies in debtor's prison at age 52.

1730–An 8.7 earthquake causes a tsunami that damages more than 620 miles of the coastline of Chile.

1760–British forces defeat French forces in the last naval battle in New France.

1775–The Olive Branch Petition is signed by the Continental Congress of the Thirteen Colonies of North America.

1776–The Liberty Bell is rung with a reading of Declaration of Independence of the United States.

1808–Joseph Bonaparte approves the Bayonne Statute, a royal charter intended as the basis for his rule as King of Spain.

1822–The Chippewas turn over a huge tract of land in Ontario to the United Kingdom.

1822–Author, poet, and playwright, Percy Bysshe Shelley, dies.

1831–Chemist and pharmacist, John (Stith) Pemberton, is born in Knoxville, Georgia. He is best known as the inventor of Coca-Cola. Pemberton made many health claims for his product, touting it as a "valuable brain tonic" that would cure headaches, relieve exhaustion, and calm nerves. He marketed it as "delicious, refreshing, pure joy, exhilarating," and "invigorating."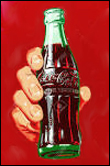 1838–Chemist, Eli Lilly, is born in Baltimore, Maryland. He founded the Eli Lilly and Company pharmaceutical corporation. Two of the early advances he pioneered were creating gelatin capsules to contain medicines and developing fruit flavorings.

1838–Ferdinand von Zeppelin, Dutch Count and air pioneer, is born in Konstanz, Grand Duchy of Baden (present-day Baden-Württemberg, Germany). He founded the Zeppelin Airship Company.

1839–Businessman and philanthropist, John D. Rockefeller, is born in Richford, New York. He founded the Standard Oil Company. As kerosene and gasoline grew in importance, Rockefeller's wealth soared and he controlled 90% of all oil in the United States at his peak. He was the country's first billionaire with a fortune worth nearly 2% of the national economy. He is widely considered the wealthiest American of all time, and the richest person in modern history.

1859–King Charles XV & IV ascends to the throne of Sweden-Norway.

1859–Oscar I of Sweden dies.

1865–C.E. Barnes, of Lowell, Maine, patents the machine gun.

1870–The U.S. Congress authorizes the registration of trademarks.

1876–White supremacists kill five Black Republicans in Hamburg, South Carolina.

1879–The sailing ship, USS Jeannette, departs San Francisco, Caifornia, carrying an ill-fated expedition to the North Pole.

1885–Fashion designer, Hugo (Ferdinand) Boss, is born in Metzingen, Kingdom of Württemberg. He was the founder of the clothing company Hugo Boss. The company produced shirts and jackets, and then work clothing, sportswear, and raincoats. Since he was a member of the Nazi Party, in the 1930s, it produced uniforms for the SA, the SS, the Hitler Youth, the postal service, rail employees, and later, the Wehrmacht.

1889–The Wall Street Journal begins publication.

1892–St. John's, Newfoundland, is devastated in the Great Fire of 1892.

1898–The death of crime boss, Soapy Smith, killed in the Shootout on Juneau Wharf, releases Skagway, Alaska, from his iron grip.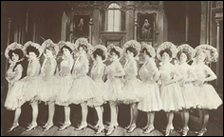 1906–Architect, Philip Cortelyou Johnson, is born in Cleveland, Ohio. Johnson's architectural work is a balancing act between two dominant trends in post-war American art: the more "serious" movement of Minimalism, and the more "populist" movement of Pop Art, and his best work has aspects of both movements. He was founder of the Department of Architecture and Design at the Museum of Modern Art, and champion of the International Style of modernist architecture.

1907–Florenz Ziegfeld stages the first "Ziegfeld Follies" at the roof garden of the New York Theatre.

1907–Politician, George W. Romney, is born George Wilcken Romney in Colonia Dublán, Mexico. He was the 43rd Governor of Michigan. Romney was born to American parents living in the Mormon colonies in Mexico. Events during the Mexican Revolution forced his family to flee back to the United States when he was a child. The family lived in several states and ended up in Salt Lake City, Utah, where they struggled during the Great Depression. His son is politician, Mitt Romney.

1908–Jazz musician, Louis Jordan, is born in Brinkley, Arkansas. He was a pioneering American musician, songwriter, and bandleader who enjoyed his greatest popularity from the late 1930s to the early 1950s. Jordan was highly popular with both black and white audiences in the later years of the swing era. Although he began his career in big-band jazz, he became famous as one of the leading practitioners, innovators, and popularizers of "jump blues," a swinging, up-tempo, dance-oriented hybrid of jazz, blues and boogie-woogie. His hits include Is You Is or Is You Ain't My Baby, Caldonia, Beans and Corn Bread, Saturday Night Fish Fry, and Point of No Return.

1908–Politician, Nelson Rockefeller, is born. He was the 41st Vice President of the United States.

1912–Henrique Mitchell de Paiva Couceiro leads an unsuccessful royalist attack against the First Portuguese Republic in Chaves.

1914–Trumpet player and singer, Billy Eckstine, is born.

1917–Television spokeswoman, Faye Emerson, is born.

1918–Actor, Craig Stevens, is born.

1926–Psychiatrist and author, Elisabeth Kübler-Ross, is born in Switzerland.

1930–Singer, Jerry Vale, is born Genaro Louis Vitaliano in the Bronx, New York.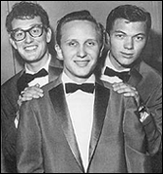 1932–The Dow Jones Industrial Average reaches its lowest level of the Great Depression, closing at 41.22.

1934–Comic-actor, Marty Feldman, is born Martin Alan Feldman in London, England. He was easily identified by his bulbous and crooked eyes. He appeared in the films The Bed-Sitting Room, Young Frankenstein, The Adventure of Sherlock Holmes' Smarter Brother, Silent Movie, The Last Remake of Beau Geste, Slapstick of Another Kind, and Yellowbeard.

1935–Singer, Steve Lawrence, is born. He was married to singer, Eydie Gorme.

1937–Turkey, Iran, Iraq, and Afghanistan sign the Treaty of Saadabad.

1940–Musician, Joe B. Mauldin, is born Joe Benson Mauldin, Jr. in Lubbock, Texas. He is best known as the double-bassist of The Crickets, the backing group for Buddy Holly. Later he became a recording engineer at Gold Star Studios, the studio in Los Angeles, California, that saw many hits from Phil Spector, Brian Wilson, and other major 1960s rock performers.

1942–Model, Janice Pennington, is born.

1944–Actor, Jeffrey Tambor, is born.

1947–Reports are broadcast that a UFO has crash landed in Roswell, New Mexico, in what becomes known as the Roswell UFO incident.

1947–Actress, Kim Darby, is born.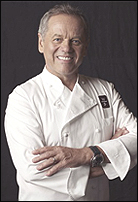 1948–The U.S. Air Force accepts its first female recruits into a program called Women in the Air Force (WAF).

1948–Singer-songwriter, Raffi, is born.

1949–Austrian-born American celebrity chef and restaurateur, Wolfgang (Johannes) Puck, is born in Sankt Veit an der Glan, Carinthia, Austria.

1951–Actress, Anjelica Huston, is born. Her father is actor-director, John Huston. Her grandfather is actor, Walter Huston.

1952–Writer and activist, Marianne Williamson, is born.

1957–Carlos Cavazo, of the bands Quiet Riot and Ratt, is born.

1957–Grace Coolidge, wife of President Calvin Coolidge, dies. She was the 37th First Lady of the United States.

1958–The first gold record album is presented by the Recording Industry Association of America (RIAA). The award goes to the soundtrack of Oklahoma!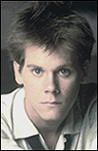 1958–Actor, Kevin Bacon, is born.

1960–Storer Broadcasting Company purchases WINS radio in New York City for $10 million. It was the highest price paid for a radio station (at that time). Many great radio personalities including Murray the K, Bruce Morrow, and Alan Freed were stars on WINS Radio.

1960–Francis Gary Powers is charged with espionage resulting from his flight over the Soviet Union.

1961–Singer, Toby Keith, is born.

1962–Ne Win besieges and dynamites the Rangoon University Student Union building in Kamayut, Yangon, Myanmar, to crush the Student Movement.

1962–Singer, Joan Joan Osborne, is born.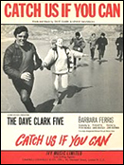 1965–The Dave Clark Five's movie, Catch Us If You Can, premieres at the Rialto Cinema in London, England. It is re-titled Having a Wild Weekend for American audiences.

1966–King Mwambutsa IV Bangiriceng of Burundi is deposed by his son, Prince Charles Ndizi.

1966–The Beatles arrive in London, England, following their Asian tour. Their manager, Brian Epstein, announces the cancellation of tours previously booked for the Philippines for Cilla Black and Sounds Incorporated. An exasperated George Harrison, when asked what the group's immediate plans were, said, "We're going to have a couple of weeks to recuperate before we go and get beaten up by the Americans." Unfortunately, that's exactly what was going to happen.

1967–Actress, Vivien Leigh, dies of tuberculosis in London, England, at age 53. She is best known for the coveted role of Scarlet O'Hara in the film Gone with the Wind. She also appeared in the films Dark Journey, A Yank at Oxford, 21 Days, Waterloo Bridge, That Hamilton Woman, Anna Karenina, A Streetcar Named Desire, The Roman Spring of Mrs. Stone, and Ship of Fools.

1968–The Chrysler wildcat strike begins in Detroit, Michigan.

1969–In what authorities rule attempted suicide, singer Marianne Faithfull takes an overdose of barbiturates on the set of the Australian movie Ned Kelly. Her boyfriend, Mick Jagger, is scheduled to be her co-star, but she is dropped from the production. Two days later, she enters a hospital for heroin addiction.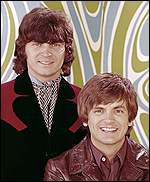 1970–Richard Nixon delivers a special Congressional message, enunciating Native American self-determination as official U.S. Indian policy, leading to the Indian Self-Determination and Education Assistance Act of 1975.

1970–The Everly Brothers Show is launched on ABC-TV as a summer series.

1970–Singer-songwriter, Beck, is born.

1971–Actress, (Phyllis) Amanda Peterson, is born in Greeley, Colorado. She appeared in the films Annie, Explorers, Can't Buy Me Love, The Lawless Land, and Listen to Me.

1972–Israeli Mossad assassinates Palestinian writer, Ghassan Kanafani.

1979–Actor, Michael Wilding, dies.

1982–An assassination attempt is made against Iraqi President, Saddam Hussein, in Dujail, Iraq.

1985–Actor, Phil Foster, dies of a heart attack in Rancho Mirage, California, at age 72. He is best known for the role of Frank De Fazio on the TV sitcom Laverne & Shirley.

1988–India's Island Express train, traveling from Bangalore to Kanyakumari, derails on the Peruman bridge and falls into Ashtamudi Lake, killing 105 passengers and injuring over 200 others.

1990–At exactly 12:34:56, the time and date are numerically in order. Read left to right, the time and date are 1234567890.



1990–Actor, Howard Duff, dies of a heart attack in Santa Barbara, California, at age 76. He was cast in dozens of TV shows in the 1950s and 1960s. He appeared in thd films Illegal Entry, Calamity Jane and Sam Bass, Steel Town, While the City Sleeps, Boy's Night Out, Panic in the City, The Late Show, A Wedding, Kramer vs. Kramer, and No Way Out.

1991–Actor, James Franciscus, dies of emphysema in North Hollywood, California, at age 57. He appeared in the films When Time Ran Out, The Greek Tycoon, Youngblood Hawke, Beneath the Planet of the Apes, Marooned, and The Valley of Gwangi.

1994–Kim Il-sung, President of North Korea, dies of a heart attack in Pyongyang, North Korea, at age 82. His son, Kim Jong-il, begins to assume supreme leadership of North Korea upon the death of his father.

1994–Actor, Dick Sargent, dies of prostate cancer in Los Angeles, California, at age 64. He is best known for the role of the "second Darren" on the TV series Bewitched. He appeared in the films The Beast with a Million Eyes, Love Me Tender, Bernardine, Mardi Gras, Operation Petticoat, The Great Imposter, That Touch of Mink, Captain Newman, M.D., Billie, The Ghost and Mr. Chicken, and Live a Little, Love a Little.

1998–The United States Postal Service announces that The Beatles will be honored on a commemorative postage stamp to be issued in September 1999. The stamp will be issued as part of the USPS "Celebrate the Century" commemorative stamp and education program. The American public was given the opportunity to vote on the most memorable people, places, and events of the 1960s, and nearly one million ballots were cast. In the category of Arts and Entertainment, The Beatles received the most votes. Coming in second and third in that category were "Woodstock" and "Star Trek," and both will be included in the stamp issue, which will contain 15 different commemorative stamps. The top vote-getter in all categories was "Man Walks on the Moon."



1999–Astronaut, Pete Conrad, dies.

2001–Director, producer, and screenwriter, John O'Shea, dies.

2006–Actress, June Allyson, dies of respiratory failure and bronchitis in Ojai, California, at age 88. She appeared in the films Girl Crazy, Two Girls and a Sailor, Till the Clouds Roll By, Good News, The Three Musketeers, Words and Music, Little Women, The Stratton Story, Too Young to Kiss, The Glenn Miller Story, Executive Suite, Woman's World, Strategic Air Command, The Opposite Sex, and My Man Godfrey.

2007–Politician, Chandra Shekhar, dies. She was the ninth Prime Minister of India.

2011–The Space Shuttle Atlantis is launched in the final mission of the U.S. Space Shuttle program.

2011–Betty Ford, wife of President Gerald Ford and the 40th First Lady of the United States, dies of natural causes in Rancho Mirage, California, at age 93.

2012–Actor, Ernest Borgnine, dies of kidney failure in Los Angeles, California, at age 95. He had a co-starring role in the 1960s TV series McHales' Navy. His career spanned six decades and in 1955, he won an Oscar for the title role in the film Marty.

2014–Israel launches an offensive on Gaza amid rising tensions following the killing of Israeli teenagers.

2014–The A+E Networks-owned Biography Channel relaunches as the lifestyle-oriented FYI.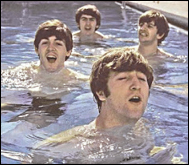 2015–More than 50 years after Beatlemania exploded across America, Bob Gomel, former photographer for Life magazine, shares a private treasure: his stash of photographs of The Beatles, many that the public has never seen. Back then, Life magazine editors didn't grasp the phenomenal popularity of The Beatles when they first appeared on The Ed Sullivan Show on February 9, 1964. Nonetheless, they deployed a team of photographers to shoot pictures of the Lads from Liverpool as they traveled to their second Sullivan show a week later, which was broadcast from Miami Beach, Florida. Gomel flew with them on the same plane, taking photographs from the door of the aircraft as the band looked upon a crowd of thousands of Miami fans gathered to greet them. Gomel has kept a cache of unpublished photographs from the famous swimming pool session: John Lennon wraps a towel around his head, Paul McCartney splashes in the water, George Harrison apparently shivers, and Ringo Starr wears his rings in the pool. Other photos are of The Beatles at play on the beach.

2017–The G20 Summit held in Hamburg, Germany, announces it is unable to reach an agreement on climate change between the United States and the other 19 members of the international forum.

2017–An explosion at a Northridge power plant causes a widespread power outage in the San Fernando Valley of Southern California.

2018–Actor, Tab Hunter, dies from complications of deep vein thrombosis in Santa Barbara, California, at age 86. He appeared in the films Return to Treasure Island, Track of the Cat, Battle Cry, The Burning Hills, The Girl He Left Behind, Damn Yankees, They Came to Cordura, That Kind of Woman, The Pleasure of His Company, Ride the Wild Surf, City Under the Sea, The Loved One, Birds Do It, The Life and Times of Judge Roy Bean, Polyester, Pandemonium, Grease 2, and Lust in the Dust.


PHOTOS TOP TO BOTTOM: King Edgar the Peaceful of England; Pope Gregory XV; an early promotion piece for Coca-Cola; the first "Ziegfeld Follies"; The Crickets; Wolfgang Puck; Kevin Bacon; Catch Us If You Can by The Dave Clark Five; promo photo for summer replacement series The Everly Brothers Show; Howard Duff; June Allyson; and The Beatles during a swimming pool photo shoot for Life magazine in Miami, Florida.