664–Eorcenberht, King of Kent, dies. Eorcenberht was the first king in Britain to command that pagan "idols" (cult images) be destroyed and that Lent be observed.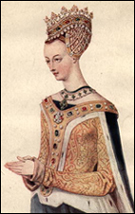 756–Emperor Xuanzong flees the capital at Chang'an, China, as An Lushan's forces advance toward the city.

926–Emperor Murakami of Japan is born in Heian Kyo (Kyoto).

1223–King Philip II dies at Mantes-la-Jolie in north-central France, at age 57. Louis VIII becomes King of France.

1420–The Battle of Vítkov Hill ia a victory for Czech Hussite forces, commanded by Jan Zizka, against the Crusade army, led by Sigismund, Holy Roman Emperor.

1223–King Philip II dies, and Louis VIII becomes King of France.

1486–Margaret of Denmark, Queen of Scotland, dies from poison given to her by John Ramsay, 1st Lord Bothwell, at Stirling Castle in Stirlingshire, Scotland, at age 31.

1602–Cardinal Mazarin, Prime Minister of France, is born in Pescina, Kingdom of Naples. He was a noted collector of art and jewels, particularly diamonds, and he bequeathed the "Mazarin diamonds" to Louis XIV in 1661, some of which remain in the collection of the Louvre Museum in Paris, France. His personal library was the origin of the Bibliothèque Mazarine in Paris.

1606–The artist, Rembrandt, is born Rembrandt Harmenszoon van Rijn in Leiden, Netherlands. He painted formal and informal portraits, Biblical and historical subjects, scenes from contemporary life, and many self-portraits. His paintings are some the most prized in the world.

1769–An expedition led by Gaspar de Portolá establishes a base in California, and sets out to find the Port of Monterey (present-day Monterey, California).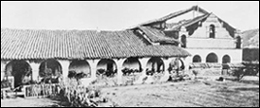 1771–The Mission San Antonio de Padua is founded in modern California by the Franciscan friar, Junípero Serra.

1789–A mob seizes the Bastille (a prison in Paris, France, and symbol of the monarchy's power) at the start of the French Revolution.

1789–Alexander Mackenzie finally completes his journey to the mouth of the great river he hoped would take him to the Pacific, but it turns out to flow into the Arctic Ocean. Later named after him, the Mackenzie is the second-longest river system in North America.

1790–The citizens of Paris celebrate the unity of the French people and the national reconciliation in the Fête de la Fédération.

1791–The Priestley Riots drive Joseph Priestley, a supporter of the French Revolution, out of Birmingham, England.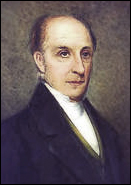 1796–Mythologist, Thomas Bulfinch, is born in Newton, Massachusetts. He is the son of the great architect, Charles Bulfinch. He got a classical education at private schools and Harvard, then he struggled for years as a small-businessman. At 41, he became a clerk in a Boston bank and remained there for the rest of his life, never advancing his position; he was content, for he had time for his true loves, literature and history. He wrote a number of books, including Hebrew Lyrical History,The Age of Chivalry, and Legends of Charlemagne. But it was The Age of Fable, a retelling of the most important classical myths, that offered him financial security for the first time. For decades, it was the principal means by which most Americans learned the Greek and Roman myths, making it one of the most influential books of the 19th century.

1798–The Sedition Act becomes law in the United States, making it a federal crime to write, publish, or utter false or malicious statements about the United States government.

1816–Francisco de Miranda, President of Venezuela, dies in a prison cell at the Penal de las Cuatro Torres in Cádiz, Spain, at age 66. He was buried in a mass grave, making it impossible to identify his remains, so an empty tomb has been left for him in the National Pantheon of Venezuela.

1853–The first major U.S. world's fair, the Exhibition of the Industry of All Nations, opens in New York City.

1817–1766–French writer and conductor of a literary salon, Madame Germaine de Staël, dies after a long illness in Paris, France. Her liberal views caused Napoleon to send her into exile. She was considered the foremost woman of the Revolutionary and Napoleonic eras.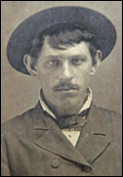 1854–David Rudabaugh is born David Rodenbaugh in Fulton County, Illinois. He was an outlaw and gunfighter in the American Old West. He traveled to the town of Las Vegas, New Mexico, where he became an important member of the Dodge City Gang. He then moved on to Fort Sumner, New Mexico, where he joined a gang that included Billy the Kid. Dave Rudabaugh was played by actor, Christian Slater, in the movie Young Guns II: in the film his character is known as "Arkansas Dave," although he never used that name. It also appears that he did not actually participate in the Lincoln County War.

1862–Art nouveau painter, Gustav Klimt, is born in Baumgarten, Austrian Empire. He was a symbolist painter and one of the most prominent members of the Vienna Secession movement. Along with his paintings, Klimt is noted for his murals, sketches, and other objets d'art. His primary subject was the female body and his works are marked by a frank eroticism.

1865–The first ascent is made of the Matterhorn by Edward Whymper and party, four of whom die on the descent.

1868–The patent for a tape measure is issued to A.J. Fellowes of New Haven, Connecticut.

1874–The Chicago Fire burns down 47 acres of the city, destroying 812 buildings and killing 20 people. The fire insurance industry demands municipal reforms from Chicago's city council.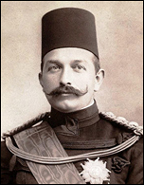 1874–Abbas II of Egypt is born Malik Muhammad Abbas Hilmi Sheikh Abdul Hamid Amir Ghulam Ali Mirza Khan Pasha in Alexandria, Khedivate of Egypt.

1877–The Great Railroad Strike of 1877 begins in Martinsburg, West Virginia, when Baltimore and Ohio Railroad workers have their wages cut for the second time in a year.

1881–Old West outlaw, Billy the Kid, is shot and killed by Sheriff Pat Garrett outside Fort Sumner, New Mexico, at age 21. Over the next several decades, legends grew that the Kid had not died that night, and a number of men claimed to be him.

1885–King Sisavang Vong of Laos is born.

1894–Animator, director, and producer, Dave Fleischer, is born.

1900–Armies of the Eight-Nation Alliance capture Tientsin during the Boxer Rebellion.

1901–Actor, George Tobias, is born.

1902–The Campanile in St. Mark's Square collapses in Venice, Italy, also demolishing the loggetta.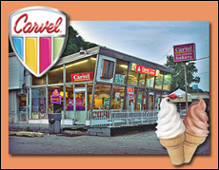 1903–Author and educator, Irving Stone, is born in San Francisco, California. He is best known for his biographical novels, which include Lust For Life, about Vincent Van Gogh, and The Agony and the Ecstasy, about Michelangelo.

1906–Businessman, Tom Carvel, is born in Greece. He founded Carvel.

1910–Animator, William (Denby) Hanna, is born in Melrose, New Mexico. He was the co-founder of Hanna-Barbera, which became the most successful television animation studio of the era, producing the programs The Flintstones, The Huckleberry Hound Show, The Jetsons, Scooby-Doo, The Smurfs, and Yogi Bear.

1911–Harry Atwood, an exhibition pilot for the Wright brothers, lands his airplane on the south lawn of the White House in Washington, D.C. He is later awarded a Gold medal from President William Howard Taft for this feat.

1911–Comedian-actor, Terry-Thomas, is born in England.

1912–Folksinger and songwriter, Woody Guthrie, is born in Okemah, Oklahoma. His best known song is This Land Is Your Land. Radical in its day, it now a well-known mainstream folk song. His son is folksinger, Arlo Guthrie.



1913–Gerald Ford, 38th President of the United States, is born Leslie Lynch King Jr. in Omaha, Nebraska. He was the 40th Vice President of the United States, serving from 1973 until President Richard Nixon's resignation in 1974. He was the first person appointed to the Vice Presidency under the terms of the 25th Amendment, following the resignation of Vice President Spiro Agnew on October 10, 1973. Becoming President upon Richard Nixon's departure on August 9, 1974, he claimed the distinction as the first person to have served as both Vice President and President of the United States without being elected to either office. His 895-day presidency remains the shortest term of all presidents who did not die in office.

1915–The McMahon-Hussein Correspondence begins between Hussein bin Ali, Sharif of Mecca, and the British official Henry McMahon, concerning the Arab Revolt against the Ottoman Empire.

1916–The Battle of Delville Wood begins as an action within the Battle of the Somme.

1916–Roman artist, Tristan Tzara, publishes the first Dadaist manifesto in Zürich, Switzerland.

1918–Filmmaker, Ingmar Bergman, is born in Uppsala, Sweden.

1918–Playwright and screenwriter, Arthur Laurents, is born.



1919–Novelist, Iris Murdoch, is born in Dublin, Ireland. She taught philosophy at Oxford and wrote novels about the complex relationship of good and evil, the illusion of free will, and the comedy of the sexes. Some of her novels include The Sea, The Sea, The Good Apprentice, and The Message to the Planet.

1921–Nicola Sacco and Bartolomeo Vanzetti are convicted in Dedham, Massachusetts, of the April 15, 1920, killing of their shoe company's paymaster. Despite their protests of innocence and wide-spread belief that they were being persecuted because of their extreme radical politics, they were executed in 1927.

1923–Actor, Dale Robertson, is born Dayle Lymoine Robertson in Harrah, Oklahoma. He is best known for the role of Jim Hardie in the TV series Tales of Wells Fargo, and as the host of the syndicated Death Valley Days anthology series. He appeared in the films The Boy with Green Hair, Two Flags West, Call Me Mister, The Outcasts of Poker Flat, Sitting Bull, and Son of Sinbad.

1926–Actor, Harry Dean Stanton, is born in West Irvine, Kentucky. His career as a character actor spanned more than 60 years. He appeared in the films How the West Was Won, Ride in the Whirlwind, In the Heat of the Night, Cool Hand Luke, Two-Lane Blacktop, Cisco Pike, Pat Garrett & Billy the Kid, Dillinger, Where the Lilies Bloom, Zandy's Bride, Rafferty and the Gold Dust Twins, Rancho Deluxe, Straight Time, The Rose, Private Benjamin, Escape from New York, Repo Man, Red Dawn, Pretty in Pink, The Last Temptation of Christ, Twister, Wild at Heart, Fear and Loathing in Las Vegas, The Straight Story, and The Green Mile.

1927–Journalist and news anchor, John Chancellor, is born.

1927–Author and illustrator, Mike Esposito, is born.



1928–The New Vietnam Revolutionary Party is founded in Hue, Vietnam.

1930–Actress, Polly Bergen, is born.

1932–Princess Margarita of Baden is born.

1932–Football player and actor, Rosey Grier, is born.

1933–The Nazi Party, under Adolf Hitler, bans all opposition parties in Germany.

1933–The Nazi eugenics begin with the proclamation of the "Law for the Prevention of Hereditarily Diseased Offspring" that calls for the compulsory sterilization of any citizen who suffers from alleged genetic disorders.

1936–Astronaut, Robert Franklin Overmyer, is born in Lorain, Ohio. Overmyer was selected by the U.S. Air Force as an astronaut for its Manned Orbiting Laboratory in 1966. Upon cancellation of the program in 1969, he became a NASA astronaut and served support crew duties for the Skylab Program and Apollo-Soyuz Test Project. In 1976, he was assigned to the Space Shuttle program, and flew as Pilot on STS-5 in 1982, and as Commander on STS-51-B in 1985.



1938–Political activist, Jerry (Clyde) Rubin, is born in Cincinnati, Ohio. He was a counterculture icon during the 1960s and 1970s. Rubin was one of the founding members of the Youth International Party (YIP) or Yippies, along with social and political activist, Abbie Hoffman, and satirist, Paul Krassner. During the 1980s, he became a successful businessman. He was an early investor in Apple Computer, and by the end of the 1970s, became a multi-millionaire.

1943–The George Washington Carver National Monument in Diamond, Missouri, becomes the first U.S. National Monument in honor of an African American.

1944–Guitarist, Spencer Davis, is born in Wales. He formed the rock quartet, The Spencer Davis Group, in 1963, with brothers Steve and Muff Winwood and Peter York. The group's two "Top 10" songs are Gimme Some Lovin' and I'm a Man.

1945–Drummer, Jim Gordon, is born. He played with Traffic, Derek and the Dominos, and Delaney & Bonnie.

1946–Dr. Benjamin Spock's book Baby and Child Care is published. The book became one of the most widely discussed books ever published and one of the most widely sold: selling more copies than any book other than the Bible.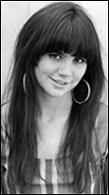 1946–Country rock singer, Linda Ronstadt, is born in Tucson, Arizona. She had hits with A Different Drum, Long, Long Time, Desperado, and You're No Good. Later in her career, she teamed up with arranger and orchestra leader, Nelson Riddle, for three albums of jazz standards.

1948–Palmiro Togliatti, leader of the Italian Communist Party, is shot and wounded near the Italian Parliament.

1948–Zulu King, Goodwill Zwelithini kaBhekuzulu, is born.

1948–Metallurgist, Harry Brearley, dies in Torquay, Devon, England, at age 76. He invented stainless steel.

1949–Artist and author, Nick Bantock, is born in England. He is best known for his stylish Griffin and Sabine trilogy, which includes hand-written envelopes and postcards, sketches and other attached artwork within its pages. Bantock has also authored a number of pop-up books.

1950–In the Korean War, North Korean troops initiate the Battle of Taejon.

1950–Fashion designer, Bruce Oldfield, is born in England.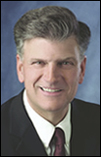 1952–Bob Casale, of Devo, is born Robert Edward Pizzute, Jr. in Kent, Ohio. The band's biggest hit was Whip It.

1952–Evangelist and missionary, Franklin Graham, is born. His father is evangelist, Billy Graham.

1952–Actor and producer, Joel Silver, is born. He co-founded Dark Castle Entertainment.

1953–Model, Bebe Buell, is born.

1955–Journalist and activist, L. Brent Bozell III, is born. He founded the Media Research Center.

1957–Rawya Ateya takes her seat in the National Assembly of Egypt, becoming the first female parliamentarian in the Arab world.

1958–The monarchy is overthrown in Iraq by popular forces led by Abd al-Karim Qasim, who becomes the nation's new leader.

1958–Faisal II, King of Iraq, is executed, along with members of his family. The monarchy is overthrown in Iraq by popular forces, led by Abd al-Karim Qasim, who becomes the nation's new leader.

1960–Jane Goodall arrives at the Gombe Stream Reserve in present-day Tanzania, to begin her study of chimpanzees in the wild.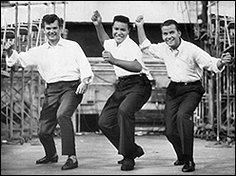 1961–America is swept up by the new dance "The Twist," which started at New York's Peppermint Lounge. Chubby Checker introduced the dance with his hit song The Twist, and Joey Dee and Starlighters continued its popularity with their big hit The Peppermint Twist.

1964–Senator Barry M. Goldwater, of Arizona, is nominated for President at the Republican National Convention in San Francisco, California.

1965–The Mariner 4 flyby of Mars takes the first close-up photos of another planet.

1965–Politician, Adlai E. Stevenson, dies of heart failure in London, England, at age 65. He was Governor of Illinois and a Presidential candidate in 1952 and 1956.

1967–The Who begin their first U.S. tour, opening for Herman's Hermits.

1967–Politician, Patrick J. Kennedy, is born.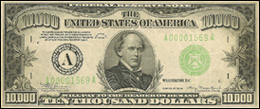 1969–The United States $500, $1,000, $5,000, and $10,000 bills are officially withdrawn from circulation.

1969–After Honduras loses a soccer match against El Salvador, riots break out in Honduras against Salvadoran migrant workers.

1969–The underground film, Easy Rider, starring Dennis Hopper, Peter Fonda, and Jack Nicholson, opens in American theaters.

1970–Pianist, Thomas Lauderdale, of Pink Martini, is born.

1970–Actress, Nina Siemaszko, is born.

1970–Actor, Preston Foster, dies after a long illness in La Jolla, California, at age 69. He appeared in the films I Am a Fugitive from a Chain Gang, The Last Days of Pompeii, Annie Oakley, The Outcasts of Poker Flat, My Friend Flicka, Guadalcanal Diary, Thunderhead: Son of Flicka, The Harvey Girls, Ramrod, Kansas City Confidential, and The Time Travelers.

1971–Nick McCabe, of The Verve, is born in England.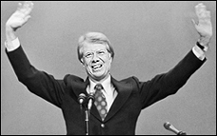 1975–Taboo, of The Black Eyed Peas, ix born.

1976–Jimmy Carter wins the Democratic Presidential Nomination at the party's convention in New York.

1977–Victoria, Crown Princess of Sweden, is born.

1978–Poet, Allen Ginsberg, completes his "Plutonian Ode," and with other activists blocks a trainload of missile material headed for Rockwell's nuclear bomb trigger factory in Colorado.

1992–386BSD is released by Lynne Jolitz and William Jolitz beginning the Open Source operating system revolution. Linus Torvalds releases his Linux soon afterwards.

1998–Richard McDonald dies at age 89. He pioneered the fast-food concept that evolved into McDonald's, the world's largest restaurant chain.

2000–A powerful solar flare, later named the Bastille Day event, causes a geomagnetic storm on Earth.



2000–Actress, Meredith MacRae, dies.

2002–French President Jacques Chirac escapes unscathed in an assassination attempt during Bastille Day celebrations.

2003–In an effort to discredit U.S. Ambassador Joseph C. Wilson, who had written an article critical of the 2003 invasion of Iraq, columnist, Robert Novak, of The Washington Post reveals that Wilson's wife, Valerie Plame, is a CIA "operative."

2013–Dancer and choreographer, Vladimir M. Zakharov, dies at age 67. He was founder and Chief Choreographer and Artistic Director of Moscow National Academic Theater of Dance Gzhel, and Moscow Ballet Academy Gzhel. Due to his academic efforts, the Theatre was awarded the title "Academic" for achievements in ballet and choreography education by the government in 1999.

2015–NASA's New Horizons probe performs the first flyby of Pluto, and thus completes the initial survey of the solar system. It is found that Pluto is larger than has been thought for many decades.

2015–P5+1 and Iran agree on final provisions of the Joint Comprehensive Plan of Action in regards to the latter's nuclear program.



2015–The head of Firefox support, Mark Schmidt, goes on Twitter to announce that all Firefox browsers would automatically block Flash. Schmidt wrote: "BIG NEWS!! All versions of Flash are blocked by default in Firefox as of now." Mozilla and Facebook, along with other online communities, have joined forces to have Adobe kill its Flash program in order to make the Internet a safer and more proficient place. Flash is infamous for being a vulnerable program that is prone to bugs and holes, which can allow hackers into any computer.

2015–Singer, Dave Somerville, of The Diamonds, dies of cancer in Santa Barbara, California, at age 81. The vocal group's biggest hit was Little Darlin.

2016–Certain museums and memorial parks ask Pokémon GO's creator, Niantic, to remove their locations from the game's map, citing reasons of decorum and reverence. Among the commemorative sites featured in the game are Germany's Auschwitz Museum (a memorial to Holocaust victims located in an infamous former prison camp), Arlington National Cemetery, and the Holocaust Memorial Museum in the U.S. Pokémon GO, released on July 7th, instantly gained massive popularity, despite ongoing concerns about user privacy, trespassing, and safety.

2016–In a terrorist attack, a truck plows into a mass of revelers during the Bastille Day fireworks on the Promenade des Anglais in Nice, France. Over 80 people are killed and more than 100 others are injured.

2017–Gunmen shoot and kill five police officers near Giza, Egypt.


PHOTOS TOP TO BOTTOM: Margaret of Denmark, Queen of Scotland; Mission San Antonio de Padua; Thomas Bulfinch; David Rudabaugh; Abbas II of Egypt; a Carvel ice cream franchise; President Gerald Ford; Iris Murdoch; Polly Bergen; Jerry Rubin; Linda Ronstadt; Franklin Graham; Conway Twitty, Chubby Checker, and Dick Clark demonstrate "The Twist"; a U.S. $10,000 bill; Jimmy Carter wins the Democratic Presidential Nomination in 1976; Meredith MacRae; and the Adobe Flash logo.